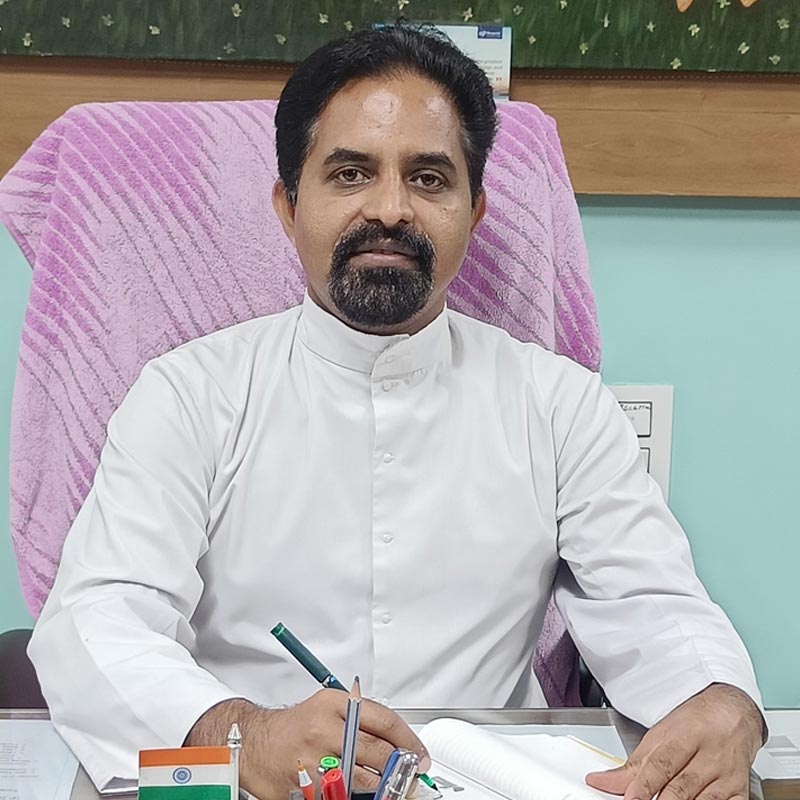 MESSAGE FROM THE PRINCIPAL
Dear teachers, students and parents
St. John's School aims at creating individuals who are intellectually competent, morally sound, psychologically whole, imbued with the sense of the divine, committed to the cause of justice, love and peace, and ever open to further growth. The school aspires towards creating a human society, free from prejudice, superstitions and discrimination based on sex, religion, caste and economic status, and characterized by respect for the dignity of the human person, leading to concern for each other especially the underprivileged. For the attainment of this goal, we expect parents and teachers to share this vision and to co-operate in making it a reality.
We must remember that it is time to remain curious, keep our eyes open, read great books, see beyond the limited realms of caste and religious identities, expand our horizons and find multiple ways of looking at life, culture and society. There is beauty in being a student. It is the ability to reflect, question, imagine and live with differences and plurality of worldviews. Social Medias should not block our critical thinking. Damaging loud rhetoric and nasty sloganing should be replaced by great ideas. We should not become a non-reflective crowd with a herd mentality. There is grace in the teacher- student relationship and it should not become a thing of the past. Fear should not destroy the culture of learning. If class rooms die, democracy dies
I thank all the previous Principals and everyone who had been instrumental in the growth and glory of our school. I solicit the cooperation and suggestion of our parents for our day today activities. Above all I pray to God almighty to keep our institution under His care and protection
Hoping and praying for better times ahead.
Wish you all the best
May God bless you all and your families!
Fr. Vinoy Pulivelil
Principal