Head Mistress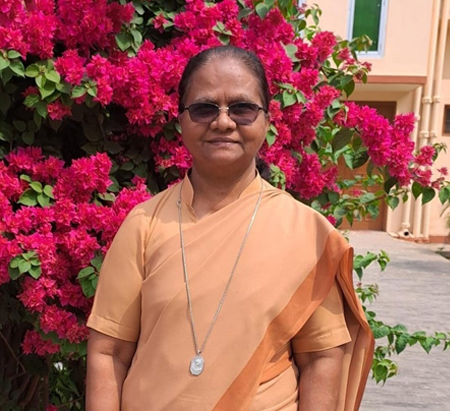 Dear students,
Greetings to all!
Future belongs to those who believe in beauty of their dreams.
Today as you stand at the threshold of the new academic year, let me wish you all the best in all that you strive for. You have been promoted to the next class. You have grater roles to achieve more knowledge to acquire. Let us envisage a future where all of you dream big to reach goals that you set for yourselves to believe that in order to grow and flourish there is a need to deepen our roots and anchor ourselves in the values we stand while learning from each other and the world around us.
The Primary aim of our school has been to provide a platform that would help students to realize their potential and become the leaders of tomorrow. The ongoing process of learning may be attained from academics, sports, art, culture, social services and even entertainment. Covid – 19 Pandemic has surely altered lives and disrupted normal life across the world. We understand the challenges faced by you, your parents and the teachers to cater to the academic needs during closure of school and adapting to virtual learning. But I am proud of you, as you continued to demonstrate diligence motivation and determination to work to the best of your abilities to learn new instructions.
Our talented and dedicated staff both teaching and non-teaching, have been showing their care and concern for the students working from home, preparing notes and engaging online classes for the benefit of students. I appreciate their concern for the students and commitment to academics.
I am grateful to you dear parents for your continued support and ever willing spirit to cooperate with the management in providing the best education for your ward. We believe that complete development of a student into a holistic person requires active participation of the parents too. Thus, our principal Fr. Shaji Joseph is in constant touch with parents informing them about the performance of their wards through correspondence, PTM & dialogues.
I ask the Lord to bless you and your families with enduring faith. May God bring peace & happiness to you and those you hold most dear. May God always be there by your side to bless you most abundantly and be your guide and protection.
All the best. Take Care.
Sr. Maxie Monteiro
Head Mistress